6. Filing of GSTR4
1) Access the https://gst.gov.in/ URL. The GST Home page is displayed.
2) Click the Services > Returns > Returns Dashboard command.
3) The File Returns page is displayed. In the Financial Year drop-down list, select the financial year for which the return has to be uploaded.
4) In the Return Filing Period drop-down list, select the return filing period for which the return has to be uploaded.
5) Click the SEARCH button.

6) Click the Prepare Online button.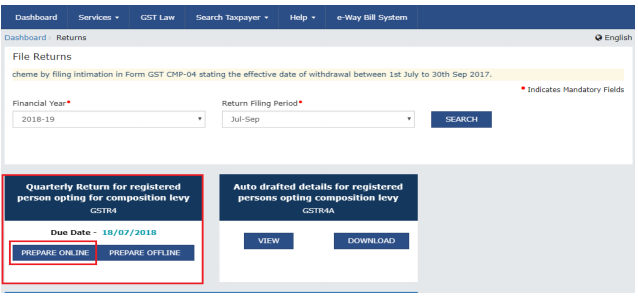 7) Answer the questions that will enable the relevant section to appear on the next screen.
Once all the questions are answered with YES/NO, click on NEXT button at below part of screen.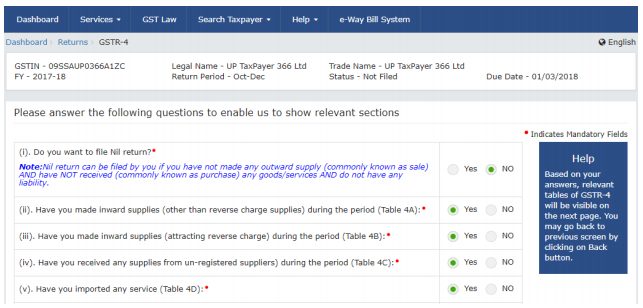 8) The following screen appears and the taxpayer need to enter the details in the Tiles.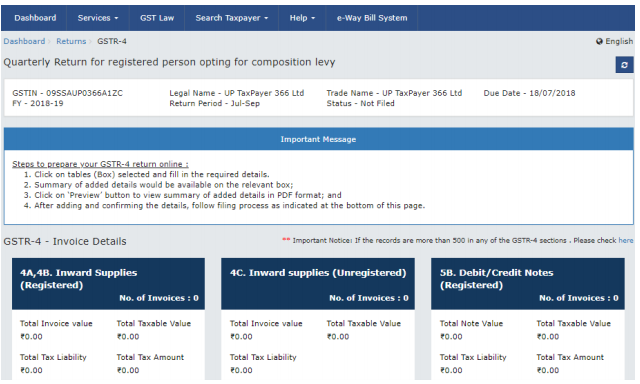 9) Click on Proceed to File button at below for computation of tax, interest and late fee, if any. The tile 10 & 11 – Tax, Interest, Late fee payable and paid will be populated with dues also Ready to File as on Current Date will appear on screen.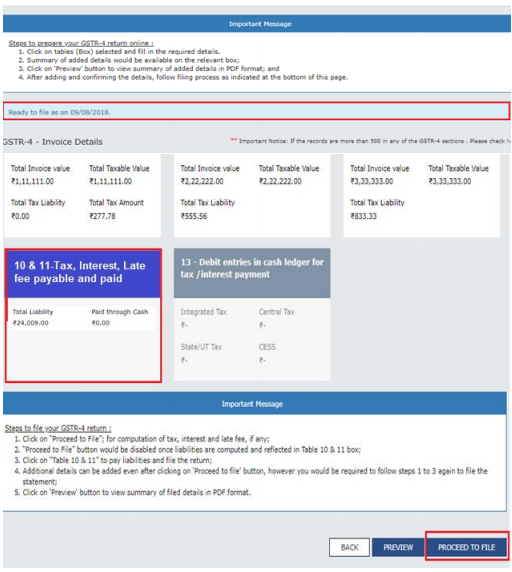 10) Click the Tile 10 & 11 – Tax, Interest, Late fee payable and paid. Verify the amount due in the section Present Quarter Liability.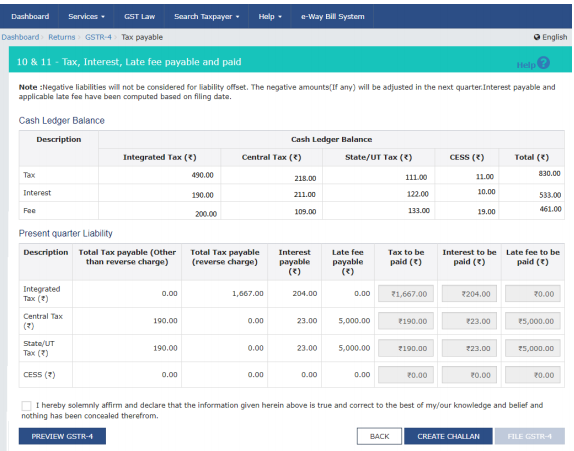 11) Click on FILE GSTR-4 button, if the Funds are less a pop up" Insufficient Balance "will appear on the screen, prompting taxpayer to make payment via CREATE CHALLAN.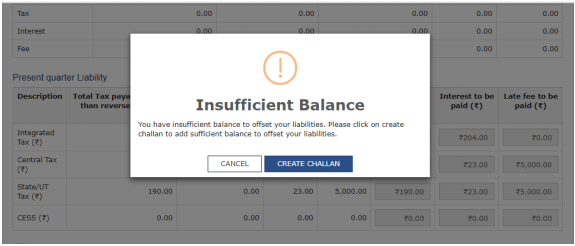 12) The taxpayer can make the payment by clicking on CREATE CHALLAN button. He has option to pay via E-payment,over the counter or NEFT/RTGS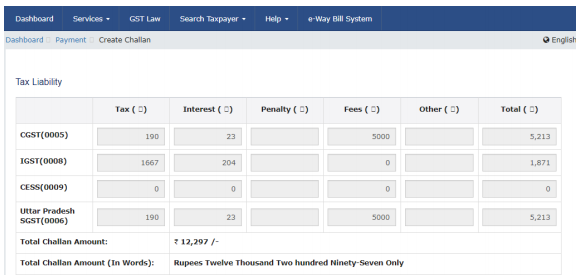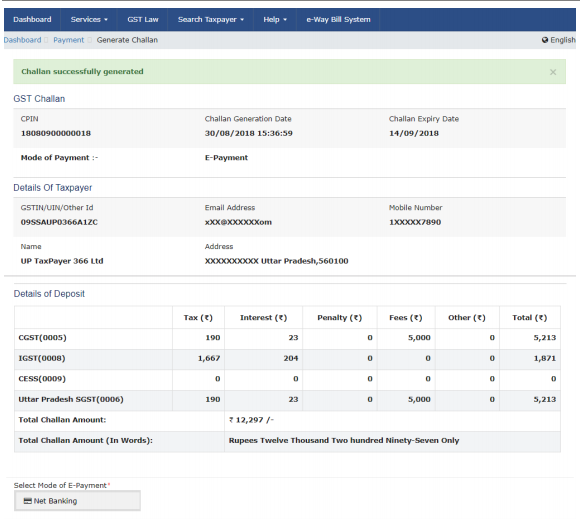 13) Once the payment is completed, the Cash Ledger Balance section gets updated. The taxpayer is navigated back to GSTR4 Tax Payable page.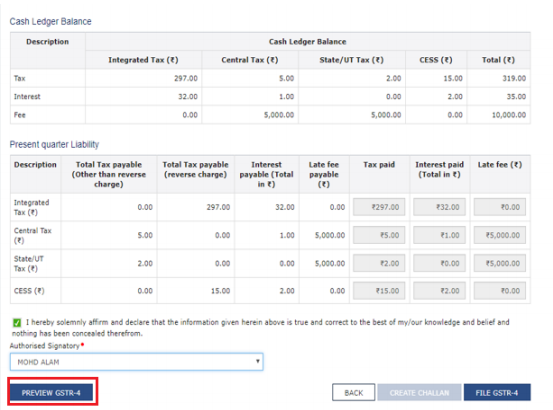 14) Click on PREVIEW GSTR-4 button. A pdf file will show summary that can be saved for future references by taxpayer.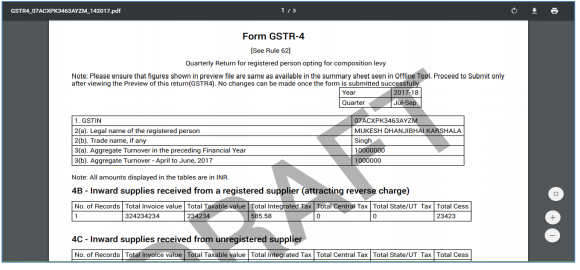 15) Once you are satisfied with the Returns Filled, Select the declaration Checkbox along with Authorized Signatory and then click the File GSTR-4 button.
16) Amount due will offset the amount due and taxpayer is navigated to verification page. Complete the GSTR-4 Filling by providing the OTP in case of EVC or by using DSC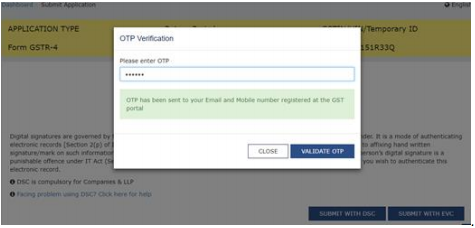 17) Once the Verification is completed, ARN will be generated and status is changed to Filed

PS: The taxpayer If uses the offline facility, and file the return by filling the details in GSTR_4_Offline_Utility.XLS .Once he uploads the file successfully , all details will be available online once he login to the https://www.gst.gov.in