Choosing between Monthly and Quarterly GST returns
February 23, 2021

The GST Council in their 23rd meeting simplified return filing process for small tax payers. As per Central Tax Notification 57/2017, tax payers with annual revenue below 1.5 crore rupees can file quarterly returns and others must file monthly returns.

While filing returns though GST Zen software, you might see an error message "Please select the preference". If you see, this message, please select your preference for Quarterly or Monthly return in the Government portal.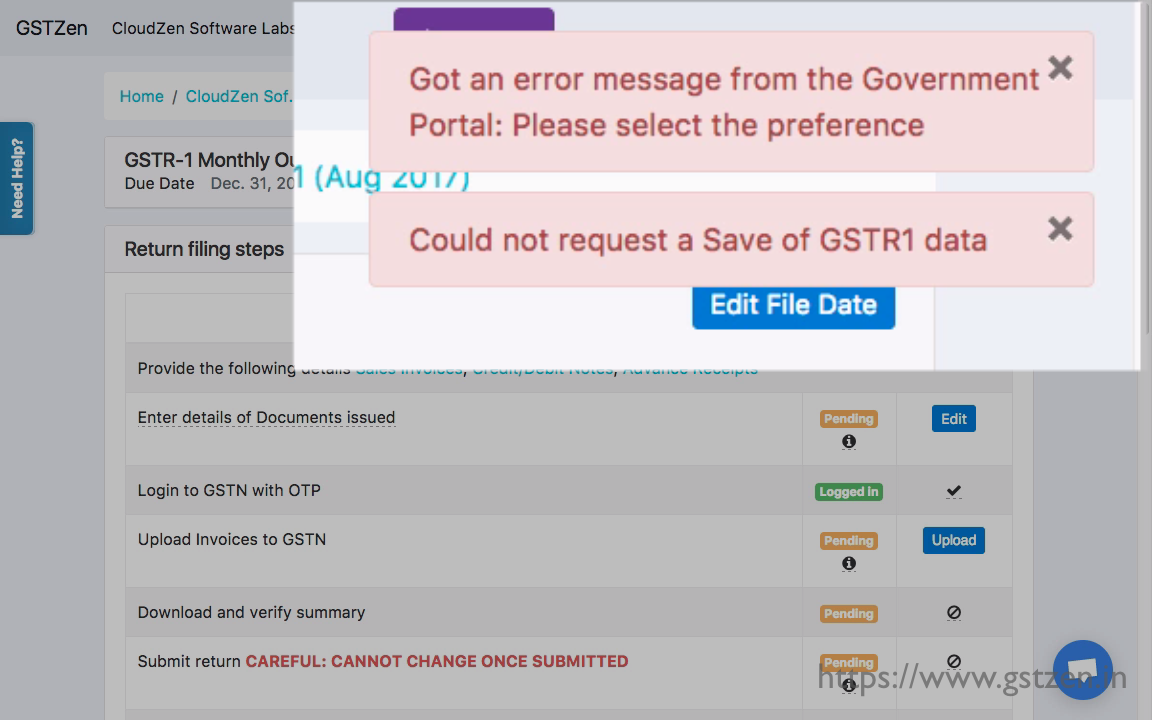 After logging in, open the Returns dashboard, and search for a Tax Return. You will be see the option to specify your turnover details and choose the type of return. Answer this question and continue filing your returns using GST Zen software.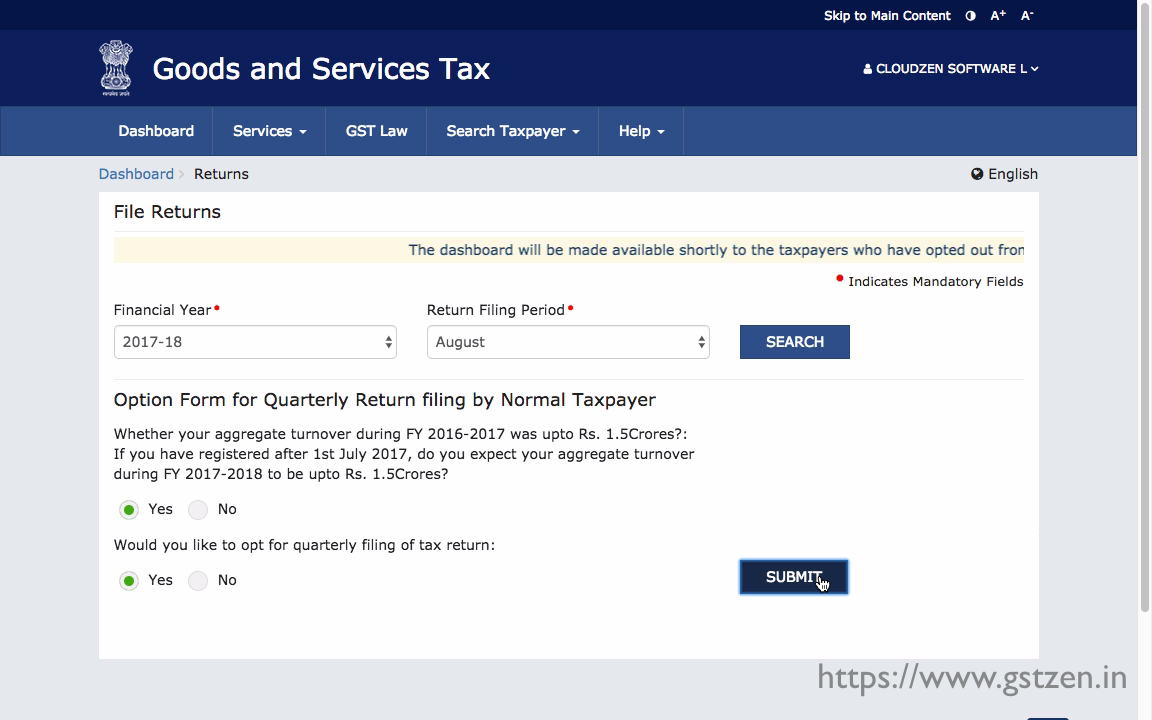 See the video tutorial shown below for more details
WARNING: We are not sure if the details entered in the form can be changed later. We advice you to choose your option carefully.