Form GST REG-09
Application for Registration of Non Resident Taxable Person
Part–A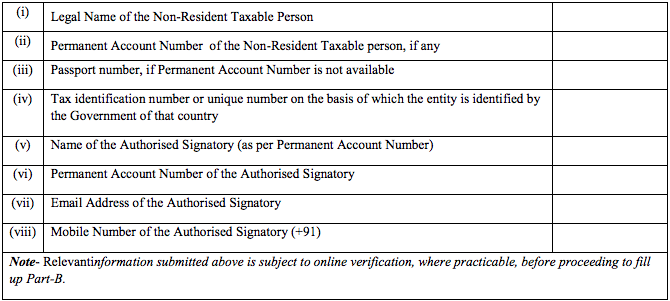 Part–A {: .text-center }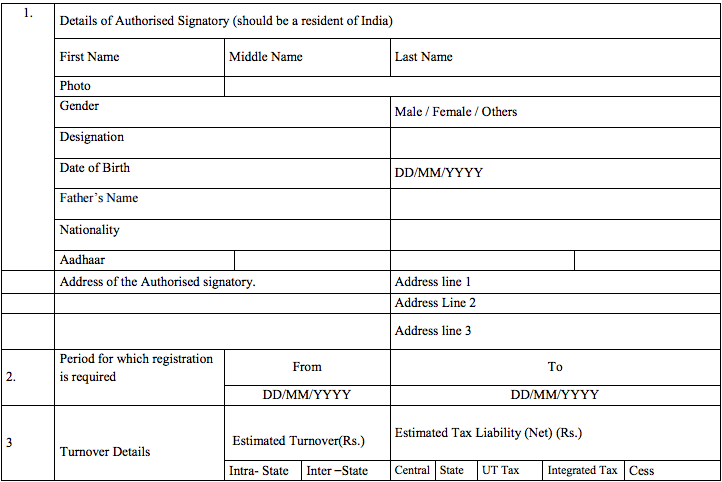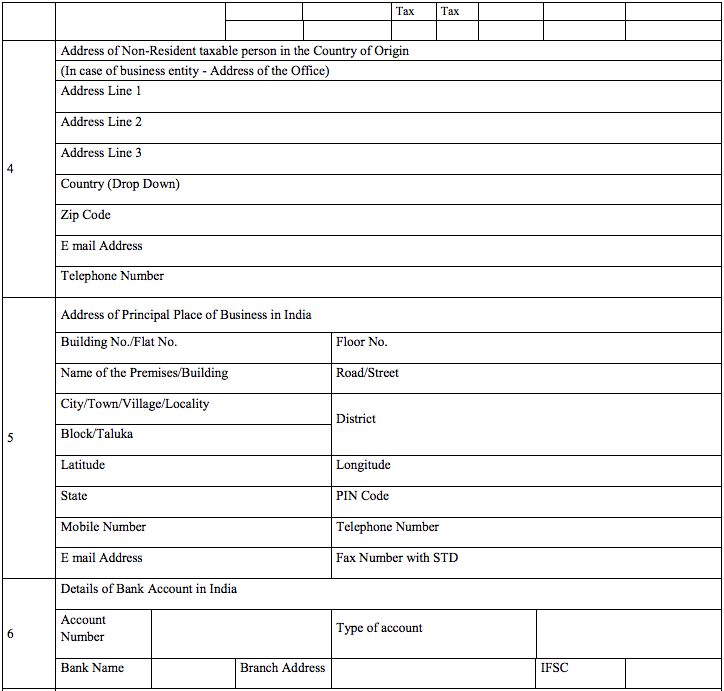 Note: Non-Resident taxable person is required to upload declaration (as per under mentioned format) along with scanned copy of the passport and photograph.
List of documents to be uploaded as evidence are as follows:-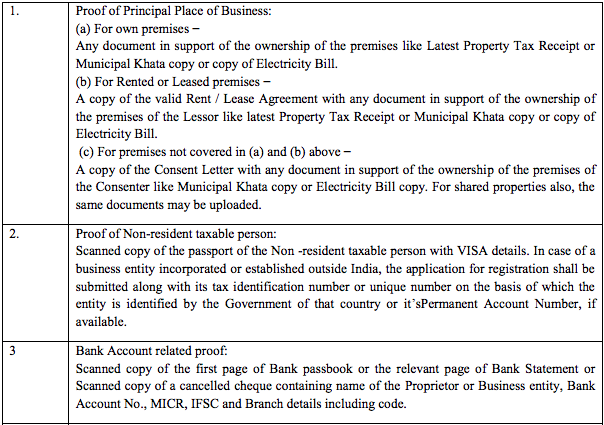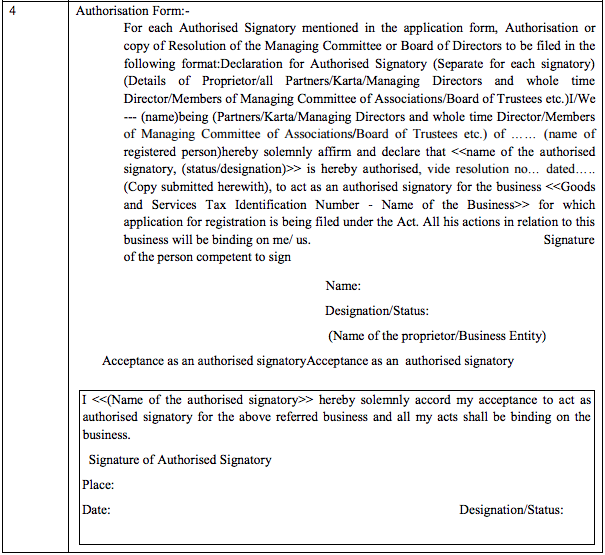 Instructions for submission of application for registration as Non-Resident Taxable Person.
1.Enter Name of the applicant Non-Resident taxable person as recorded on Passport.
2.The applicant shall apply at least Five days prior to commencement of the business at the common portal.
3.The applicant needs to provide Email Id and Mobile Number for verification and future communication which will be verified through One Time Passwords to be sent separately, before filling up Part-B of the application.
4.The applicant needs to upload the scanned copy of the declaration signed by the Proprietor/all Partners /Managing Directors and whole time Director/Members of Managing Committee of Associations/Board of Trustees etc. in case the business declares a person as Authorised Signatory.
5.The application filed by the undermentioned persons shall be signed digitally:-
Sr. No
Type of Applicant
Digital Signature required
1

Private Limited Company
Public Limited Company
Public Sector Undertaking
Unlimited Company
Limited Liability Partnership
Foreign Company
Foreign Limited Liability

Digital Signature Certificate (DSC)- Class-2 and above.
2
Other than above
Digital Signature Certificate class 2 and above, e-Signature or any other mode as specified or as may be notified.

6.All information related to Permanent Account Number, Aadhaar, shall be online validated by the system and Acknowledgment Receipt Number will be generated after successful validation of all filled up information.

7.Status of the application filed online can betracked on the common portal.

8.No fee is payable for filing application for registration

9.Authorisedsignatory shall be an Indian national and shall not be a minor.