Form GST REG-13
Application/Form for grant of Unique Identity Numberto UN Bodies / Embassies / others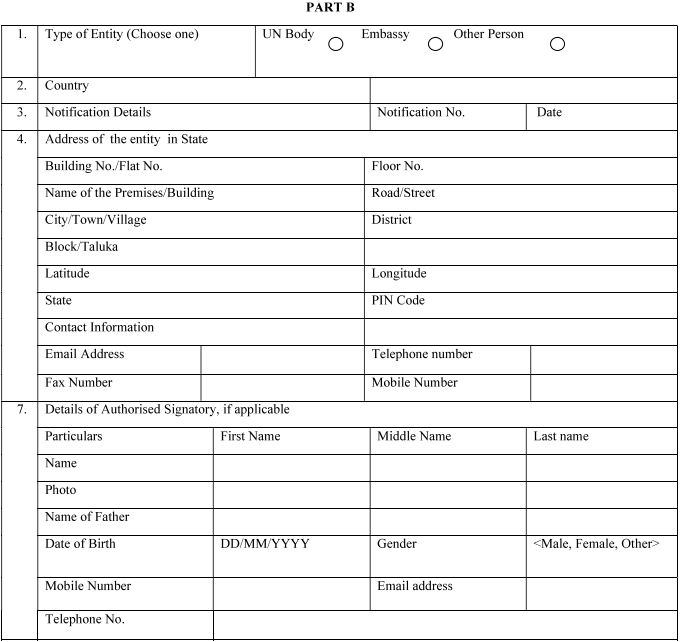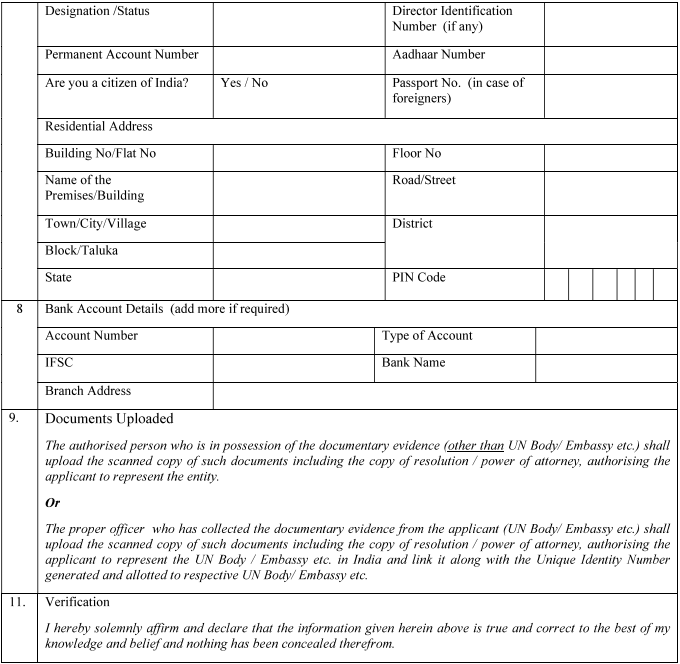 Instructions for submission of application for registration for UN bodies/ Embassies/others notified by the Government.
Every person required to obtain a unique identity number shall submit the application electronically.
Application shall be filed through common portal or registration can be granted suo-moto by proper officer.
The application filed on the common portal is required to be signed electronically or through any other mode as specified by the Government.
The details of the person authorized by the concerned entity to sign the refund application or otherwise, should be filled up against the "Authorised Signatory details" in the application.