3. Generate JSON using Generate File button
1) Upon successful validation, Click the Go Home button to navigate to the home page.

2) On the home page click the Generate JSON File to upload button to generate JSON file for upload on the GST Portal.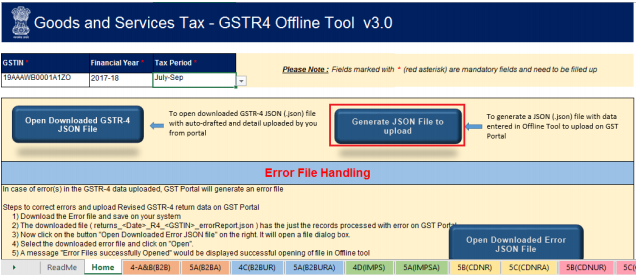 3) A message will be shown saying "Processing will take some time. Please wait". You may have to wait depending on the volume of data entered for each sections. Once done, Click the OK button.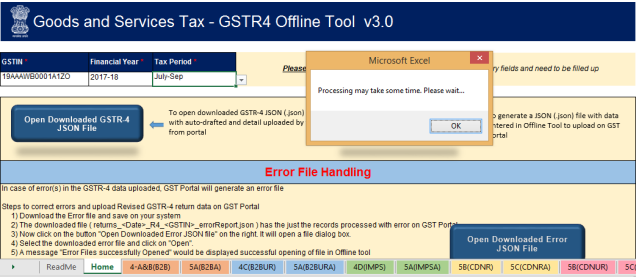 4) A confirmation message'The data in the sheets are successfully captured in the JSON file'.Please save this file and upload in the online portal to initiate filing is displayed that JSONfile has been generated on your desktop. Click the O button and save this file.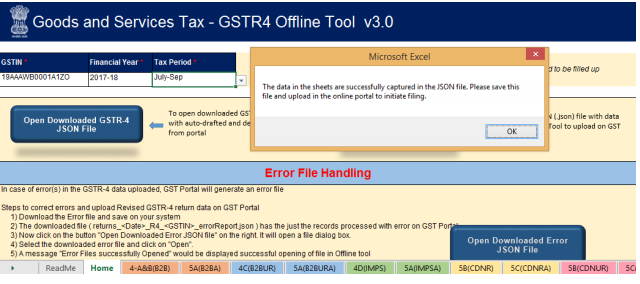 5) Browse the location to save the JSON.jsonle on your system. Click the Savbutton.