Steps to Delete Purchase Invoices from GSTZen
You can easily delete purchase invoices from GSTZen through less than 3 simple steps. This video and step by step instructions explains the procedure to delete your Purchase Invoices from GSTZen server.
Here are the links to watch the video in other languages:
Click on Purchase Invoices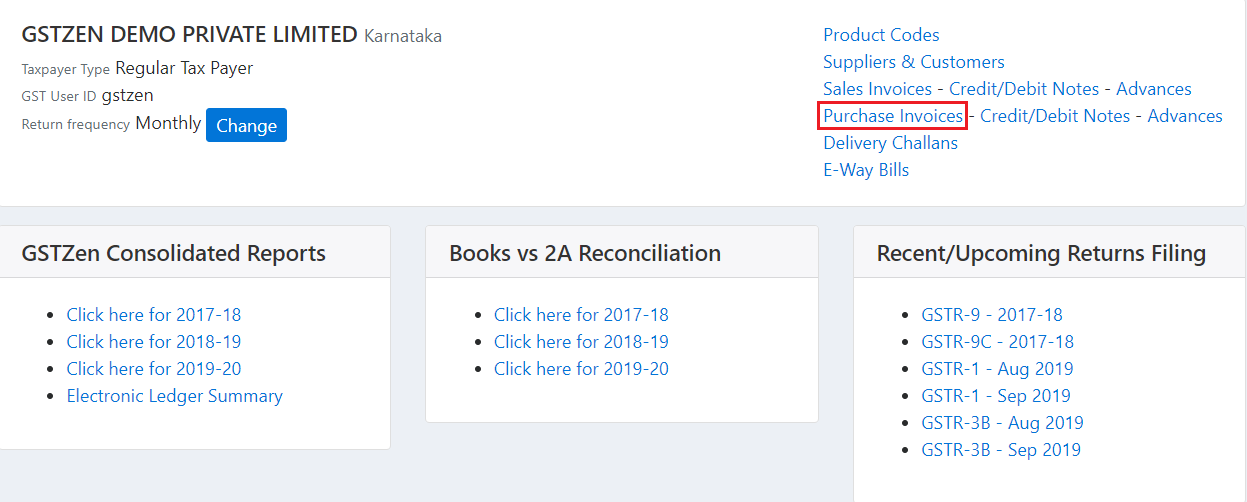 View all Purchase Invoices uploaded to GSTZen
---
Option 1 – Delete Invoices in Page
This option will delete all Purchase Invoices in the current page.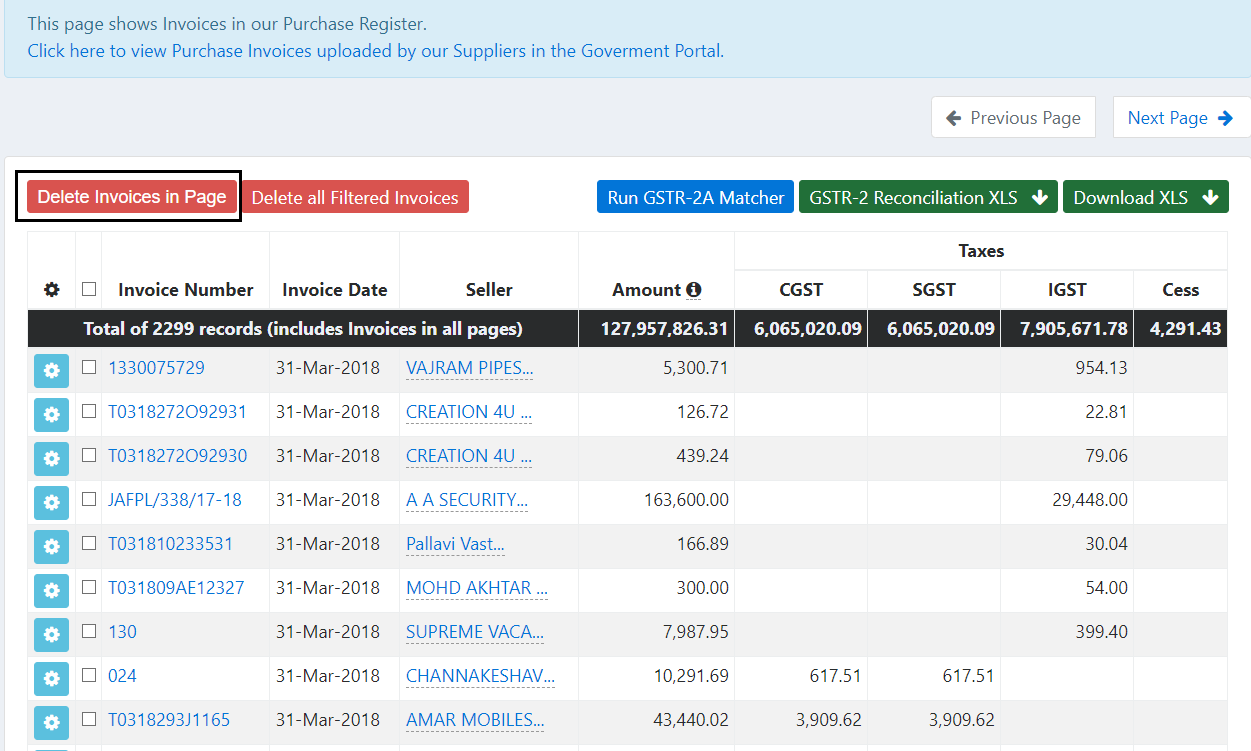 Delete all Invoices shown in the current page
---
Option 2 – Delete all Filtered Invoices
You can filter Invoices as per your requirement and delete specific Invoices.
Delete all Filtered Invoices
Step 1 – Click on Show/Hide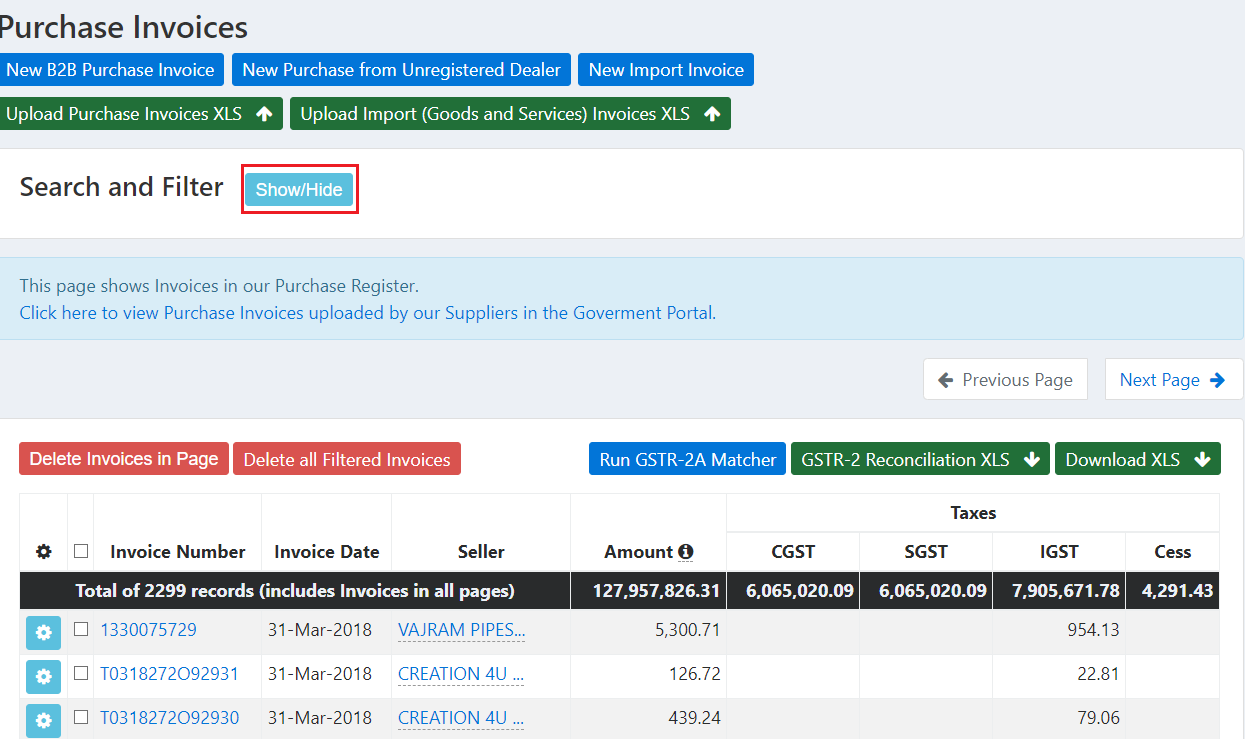 Show Filter options for Invoice
---
Step 2 – You can Search and Filter according to your requirement and click on Find results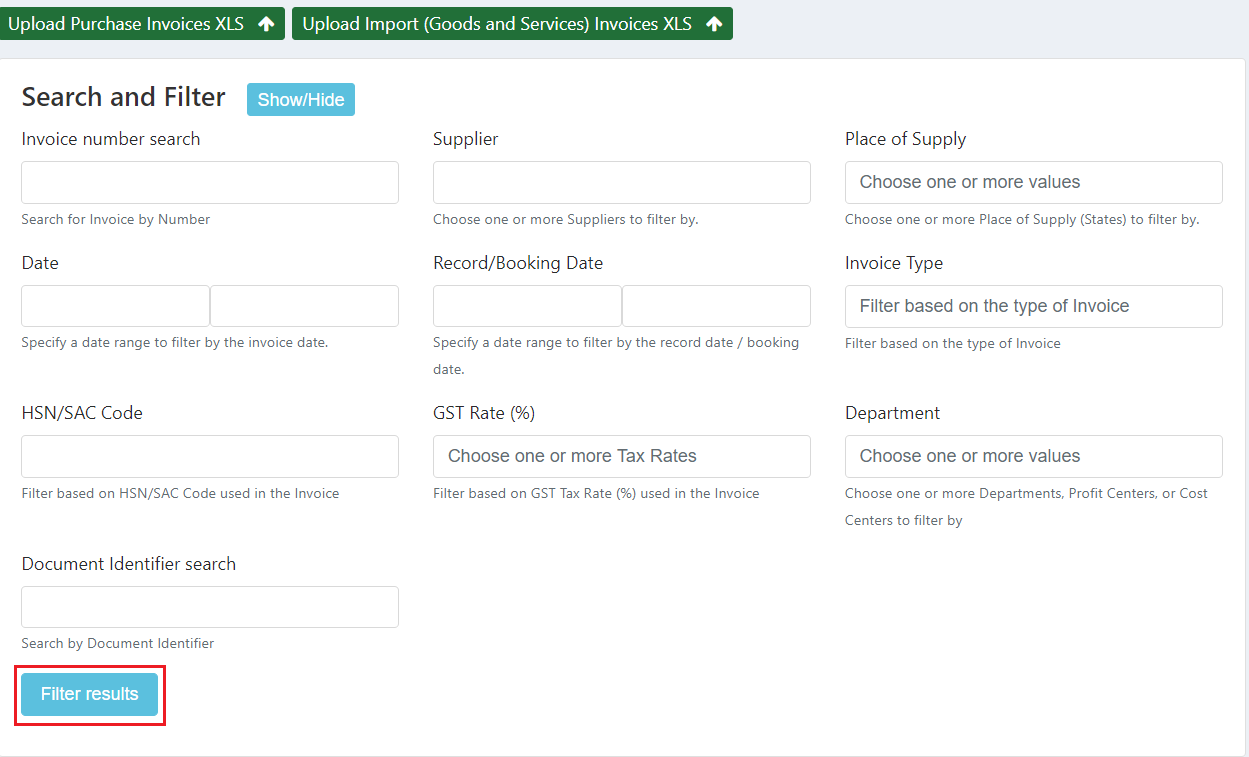 Filter Invoices according to your requirement
---
Step 3 – Click on Delete all Filtered Invoices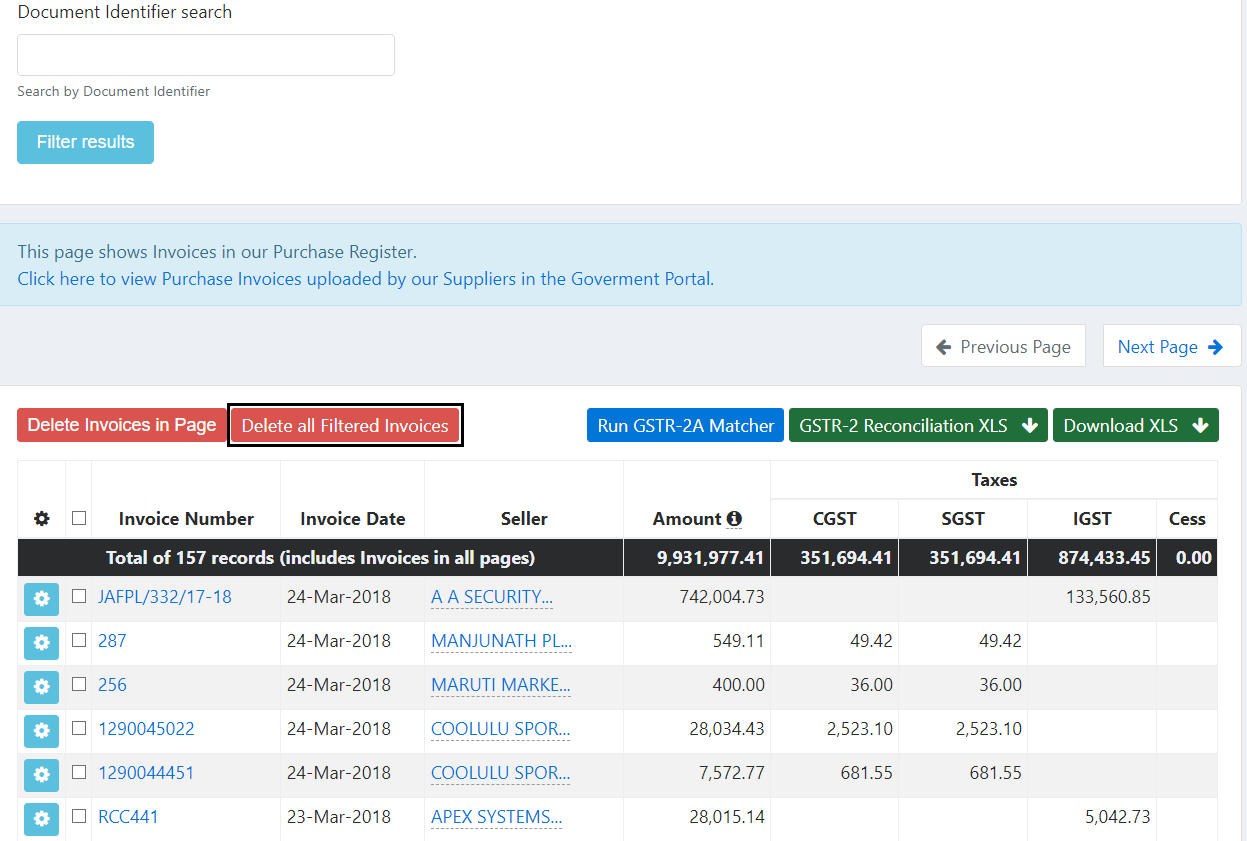 Delete Filtered Invoices