Steps to Sales Invoice Bulk Upload
Step 1 – Login to your GSTZen account
Step 2 – Click on the GSTIN or ADD GSTIN
Step 3 – From a GST Taxpayer's dashboard, click on Sales Invoices. In this page, there is a link to "Upload Sales Invoices XLS".
Step 4 –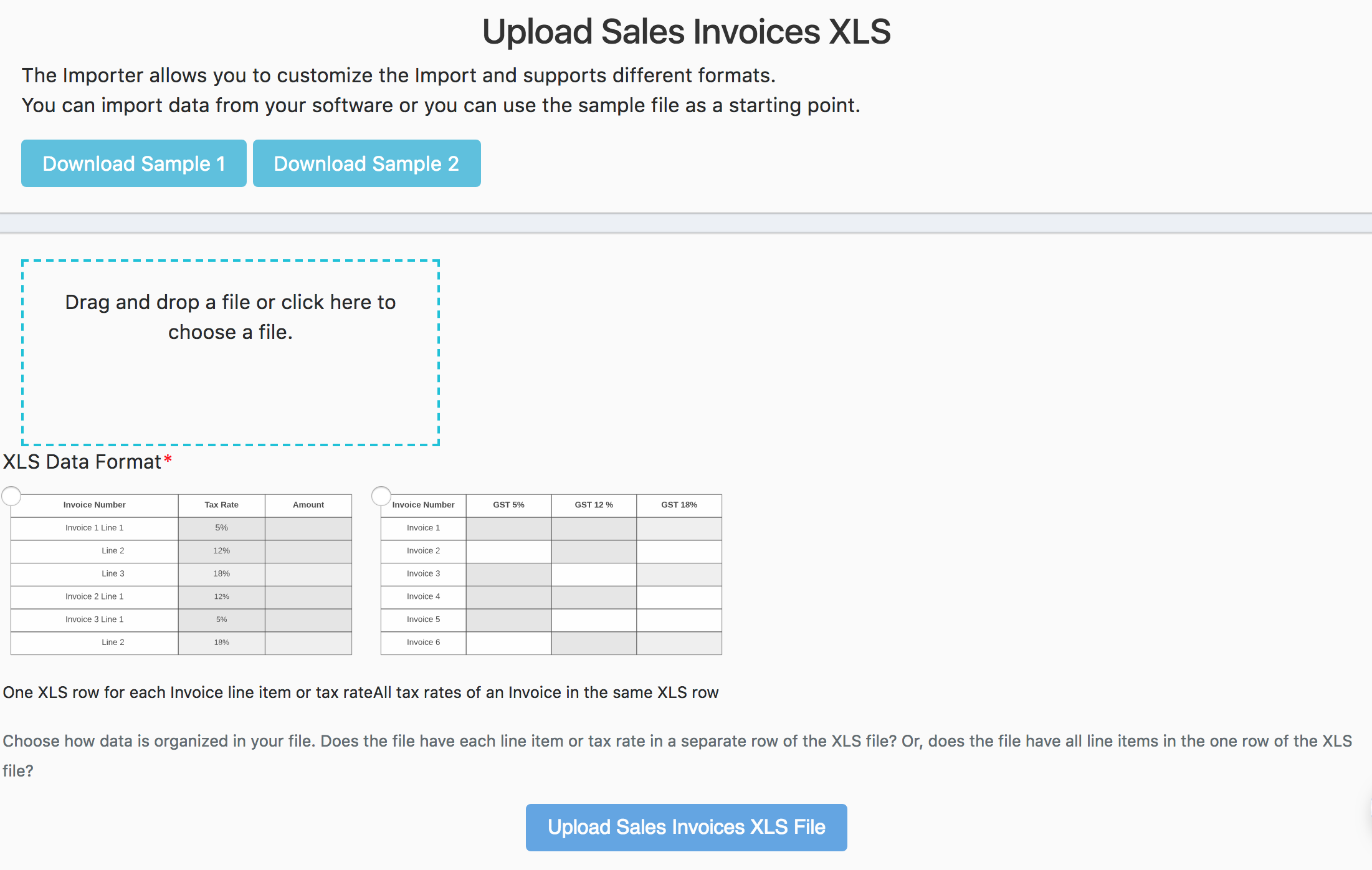 Click on Drag and Drop file and choose the file of your choice. (Note – GSTZen importer only allows you to choose XLSX file)
XLS Data format – Click on Either Tax rates as a single column with each row being a different tax rate or each column is a single tax rate. Click Upload Sales Invoices XLS File.
Step 5 –

Choose the Sheet you want to upload from the list shown by clicking Use this Sheet. This will upload the sheet that has to be imported
Step 6 –

The importer shows the columns present in your excel sheet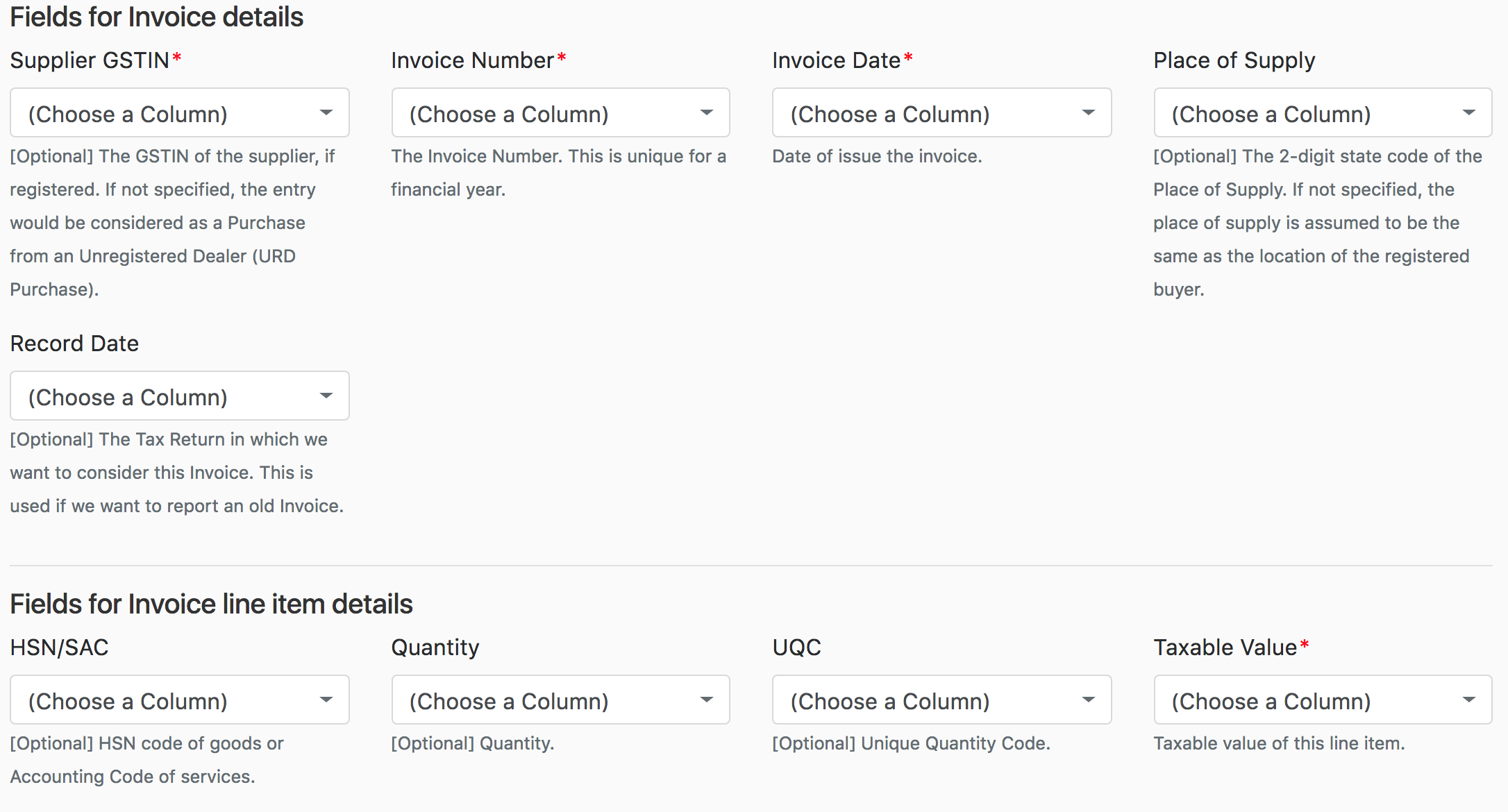 Mapping – Now map the columns to the respective fields shown in the importer. (Note – The red * denotes mandatory fields.). Now click on the drop down and choose the column in the sheet that matches to the Field. This mapping is a one time job. GSTZen saves the mapping and will use it when you upload files later.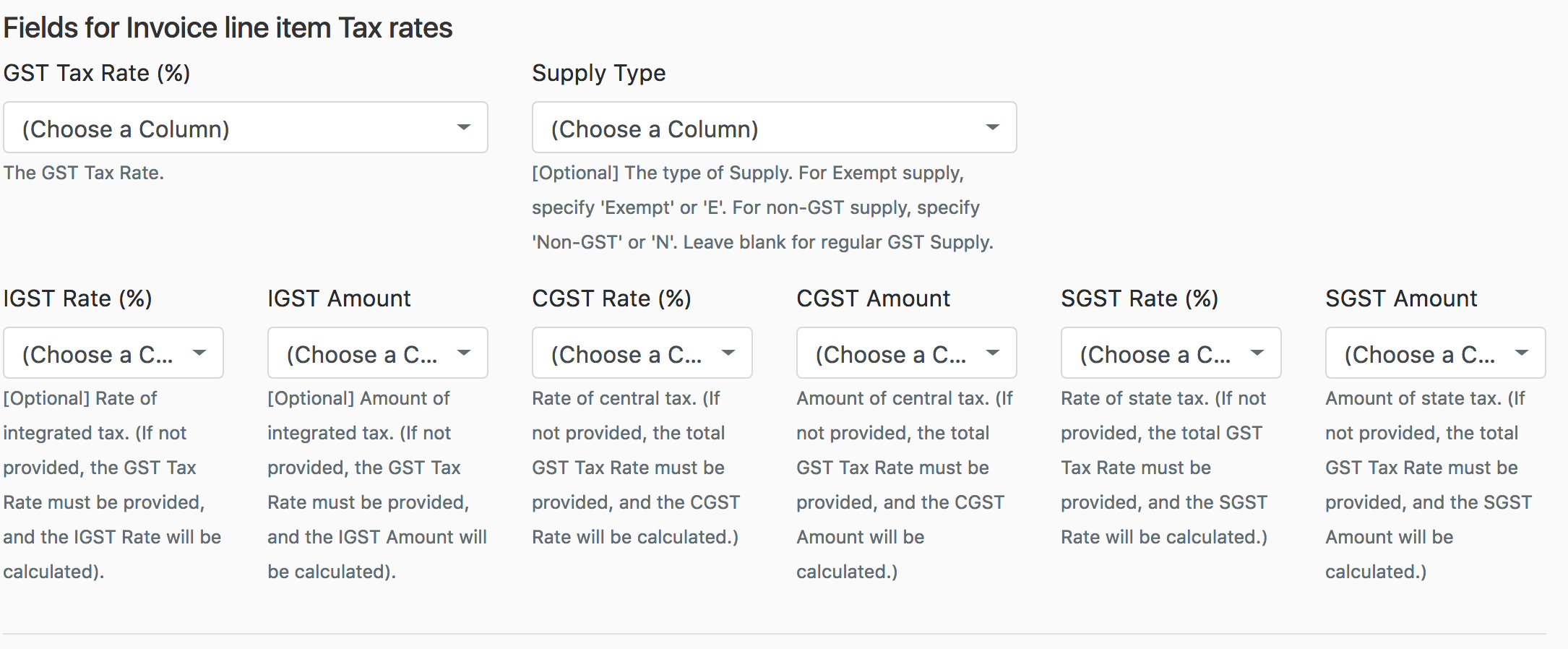 Important – In the section Fields for Invoice line item Tax rates, choose one of the two options
Map only the GST Tax Rate % field (or)

Map IGST Rate %, IGST Amount, CGST Rate %, CGST Amount, SGST Rate %, SGST Amount
Step 7 – Click upload.
The importer uploads the file and displays a summary.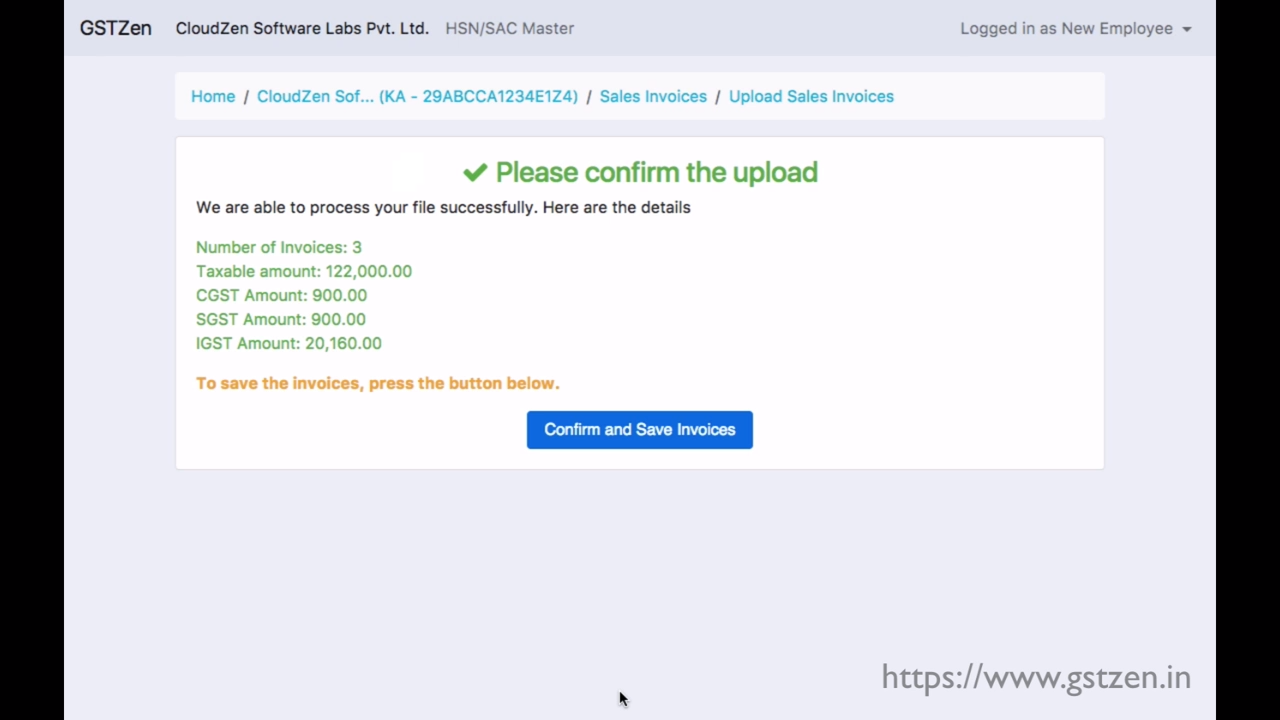 Click confirm and upload after verifying if the summary matches your excel data.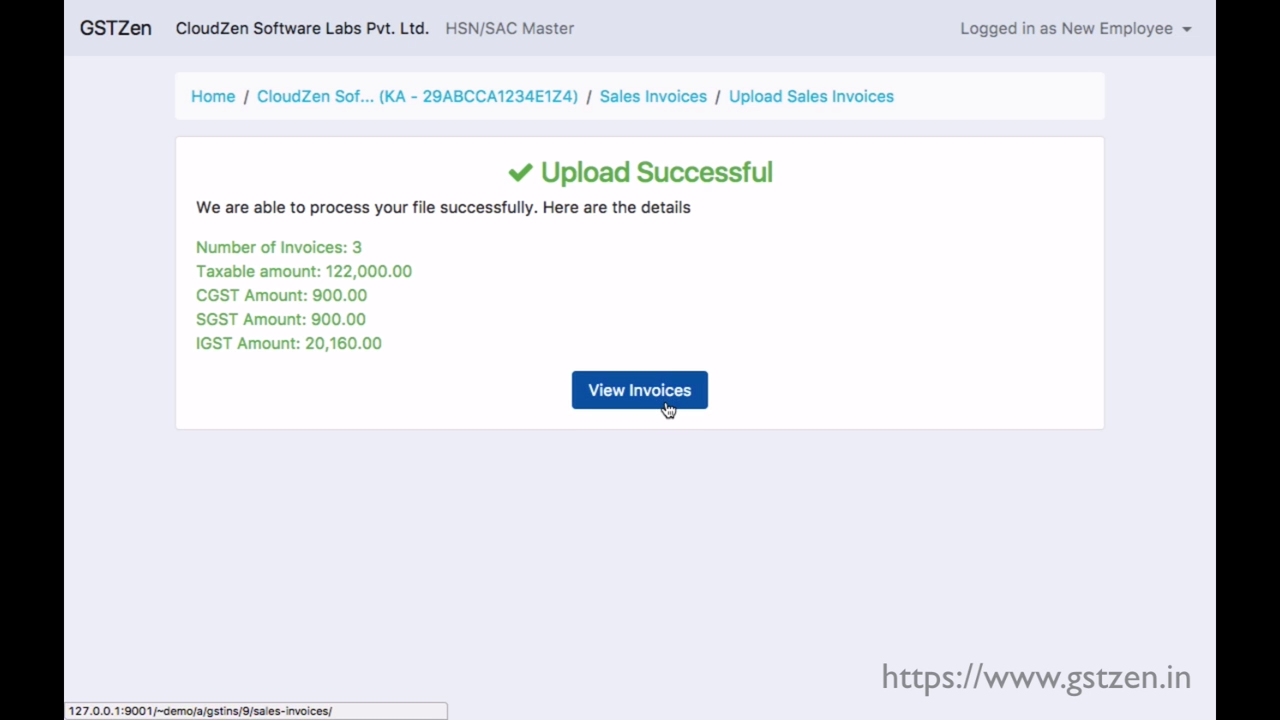 This completes the upload process.
Please read the article, To know how to Uploading your Sales and Purchase Credit/Debit Notes into GSTZen