View Additional Notices/Orders
To view Notices and Orders issued by the Enforcement Officer to you, perform following steps:
1.Access the www.gst.gov.in URL. The GST Home page is displayed.
2.Login to the portal with valid credentials.
3.Dashboard page is displayed. Click Dashboard > Services > User Services > View Additional Notices/Orders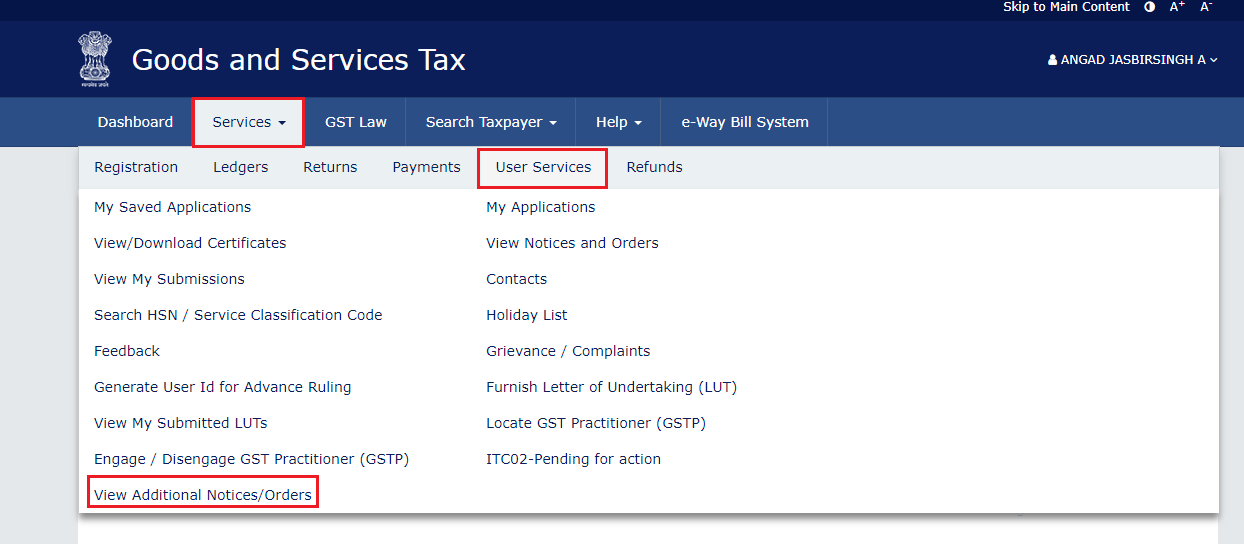 4.Additional Notices and Orders page is displayed. Click the View hyperlink to go to the Case Details screen of the issued Notice/Order.
Note: All orders/notices are displayed in descending order. You can search for the orders/notices you want to view using the Navigation buttons provided below.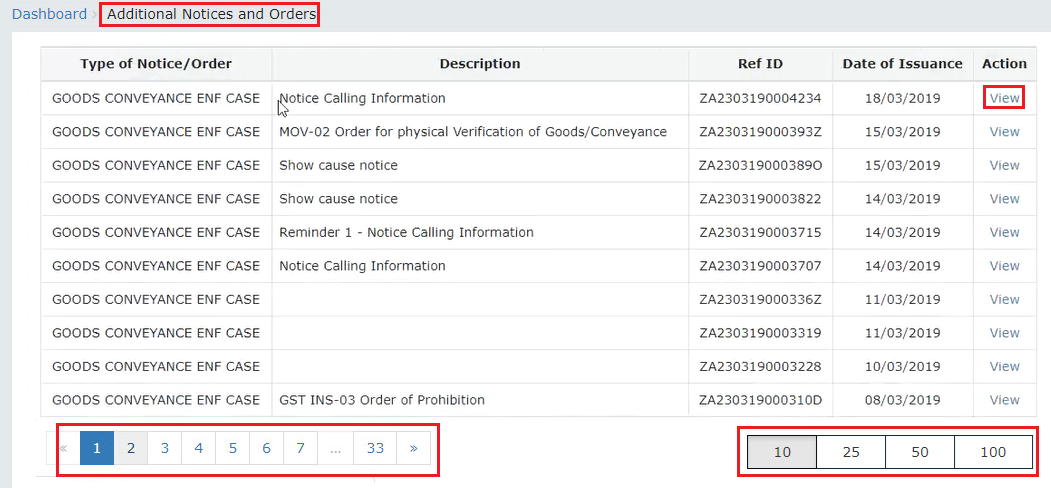 5.Case Details page, related to that particular Notice/Order, is displayed. The NOTICES tab is selected by default. Click the tabs provided on the left hand side of the page to view more details about each tab.