Download returns data from Government Portal into GSTZen - Step 1 of GSTR 9 filing
This step will let you auto-download GSTR 1 and GSTR 3B information from government portal into GSTZen. This will enable GSTZen to auto-populate your form GSTR 9 to make the filing process uncomplicated.
On the GSTIN Dashboard, click on File GST Returns under Quick Actions Menu.

Click on GSTR-9 (Annual Return) and choose the Filing period.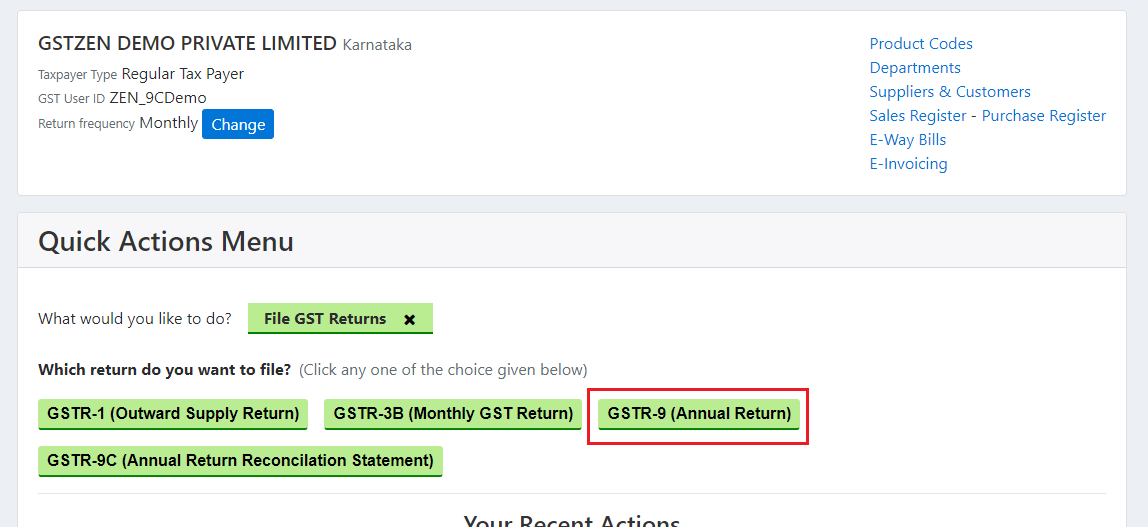 Download returns data from Government Portal into GSTZen