Download filed GSTR 9 from govt portal - Step 1 of filing GSTR 9C
You will log into the government portal and GSTZen will download your GSTR-9 from government portal.
On the GSTIN Dashboard, click on File GST Returns under Quick Actions Menu.

Click on GSTR-9C (Annual Return Reconciliation Statement) and choose the Filing period.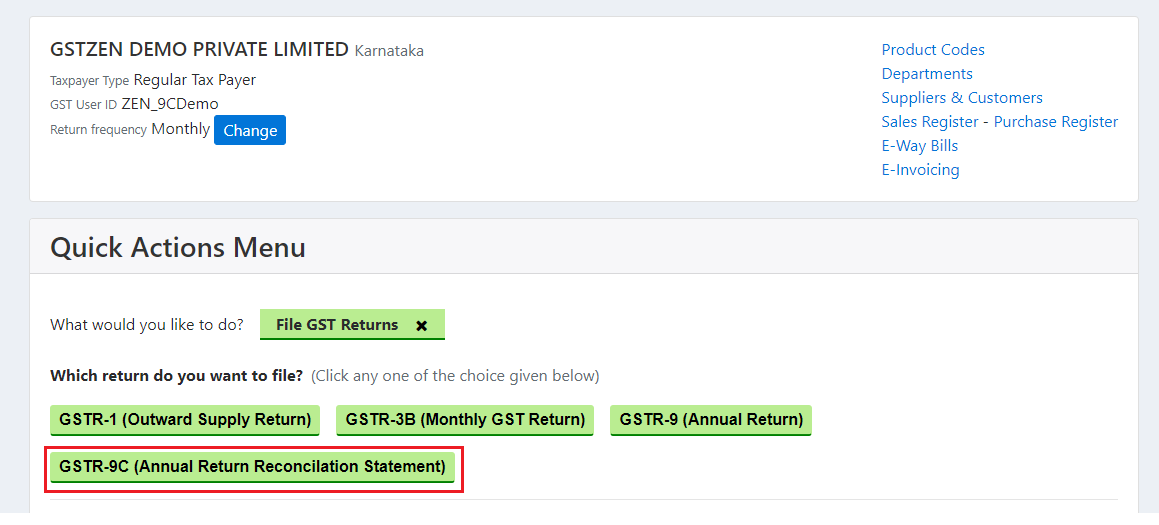 Click on Login to GST Government Portal with OTP

Enter your GSTN portal username and click on Confirm GSTN Portal username and request OTP

Enter the OTP and click on Login with OTP

Click on Download

Click on Yes, Download data
---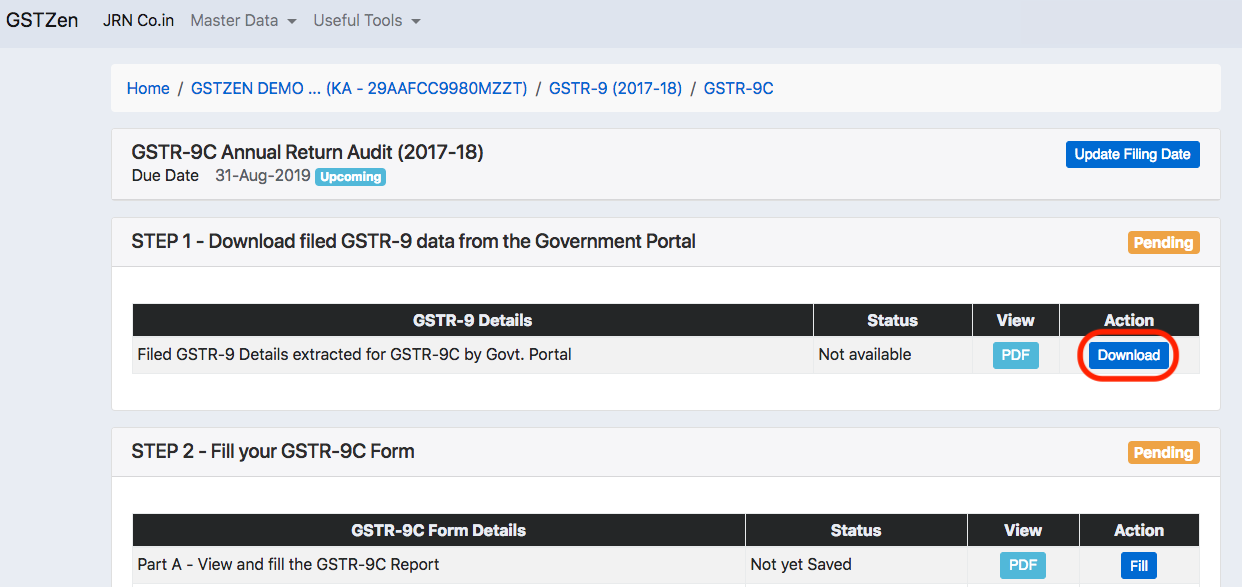 Download your GSTR-9 from government portal
---
The PDF shows filed GSTR-9 information for your reference.