GSTZen e-Invoicing Integrations – Live Demo
GSTZen is equipped to provide integrations with various ERPs to help you with your e-Invoicing needs. Here are the software integrations we are working with currently to help you create e-Invoices: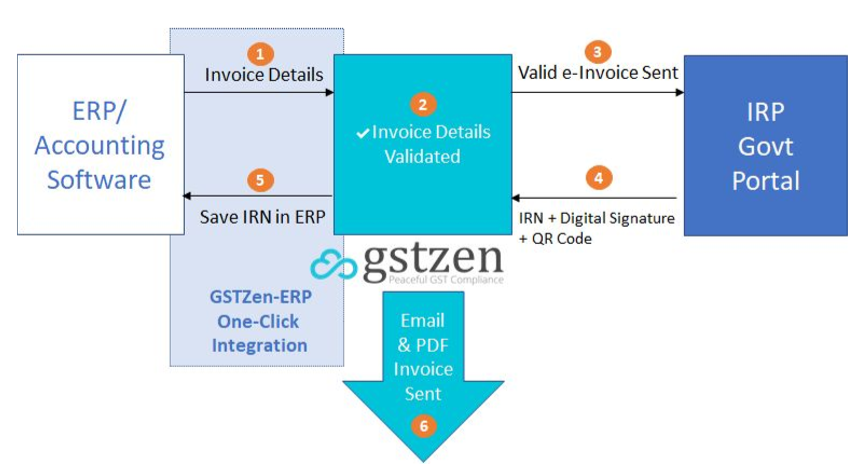 GSTZen Billing Software – Don't have an ERP that you use? You may use GSTZen's billing software to directly enter invoice information and create e-Invoices.

Excel Connector – Use GSTZen's Excel template to upload invoice details and create bulk e-Invoices.

Popular ERPs – GSTZen supports popular billing ERPs such as Tally, SAP B1, SAP ECC, S4/Hanna, Oracle EBS, and Microsoft NAV/Dynamics, etc. Complete a one-time integration with your ERP and you will start creating hassle-free e-Invoices.

Custom ERPs/Databases – GSTZen can also help to integrate with various In-House and Custom ERPs. GSTZen will enable you to prepare e-Invoices based on the mapping between your data and the e-Invoicing format.
Interested in knowing more about GSTZen's e-Invoicing solutions for your ERP? Watch live demos to learn more about GSTZen's e-Invoice integrations and how you could create e-Invoices quick and easy: