GSTZen e-Invoice System – Billing Application Live Demo
With GSTN mandating E-Invoicing since 1st October, a constant question we get asked by our customers is How do I create an electronic invoice? GSTZen has developed an e-Invoice system that will help you create E-Invoices through an Excel connector or your ERP.
This article provides an answer to the question – How does E-Invoice work? This article explains in detail, how you can create an E-Invoice in 2 simple steps using GSTZen's E-Invoice Billing application.
GSTZen e-Invoice System Integrations
GSTZen supports a variety of methods through which you may generate E-Invoices:
GSTZen Billing application – You may directly punch in invoices in GSTZen's E-Invoice Billing Application

E-Invoice Excel Connector – Import invoices from Excel

Custom ERPs – Should you have a custom or in-house ERP in your organization, GSTZen will fetch invoices directly from your database and create E-Invoices

GSTZen will also be able to integrate with popular ERPs such as Tally, SAP, Oracle, Microsoft NAV/Dynamics and fetch your invoices directly from your current ERP to create E-Invoices
E-Invoicing portal account
Kindly register your GST number at the E-Invoicing portal and obtain a Username, Password, Client ID, and Client Secret. These credentials are essential to creating an E-Invoice.
Please refer to the article on How to create E-Invoicing portal account for information on creating an account with the E-Invoicing portal
You may also watch the video to understand how to create an account with the E-Invoicing portal.
e-Invoice System – GSTZen Billing Application
1. Create Product Codes
Users are required to create product codes before an Invoice can be created. Please note that creating product codes is a one-time task and you may continue to use these codes when you create the next invoices.
Click on Product Codes on the home page of the GST number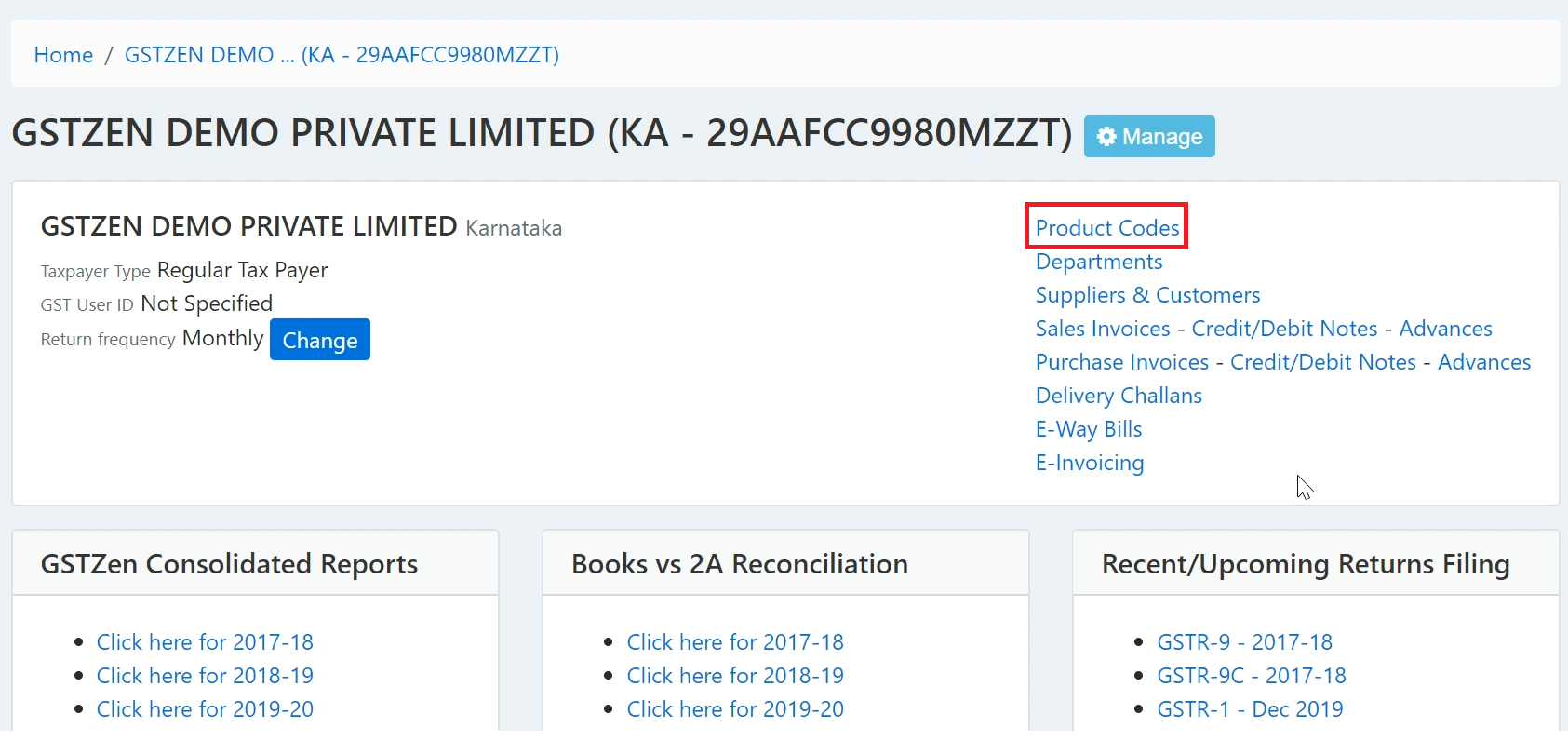 Click on New Product Code

Fill in the product code, and it's details and click on Save Product Code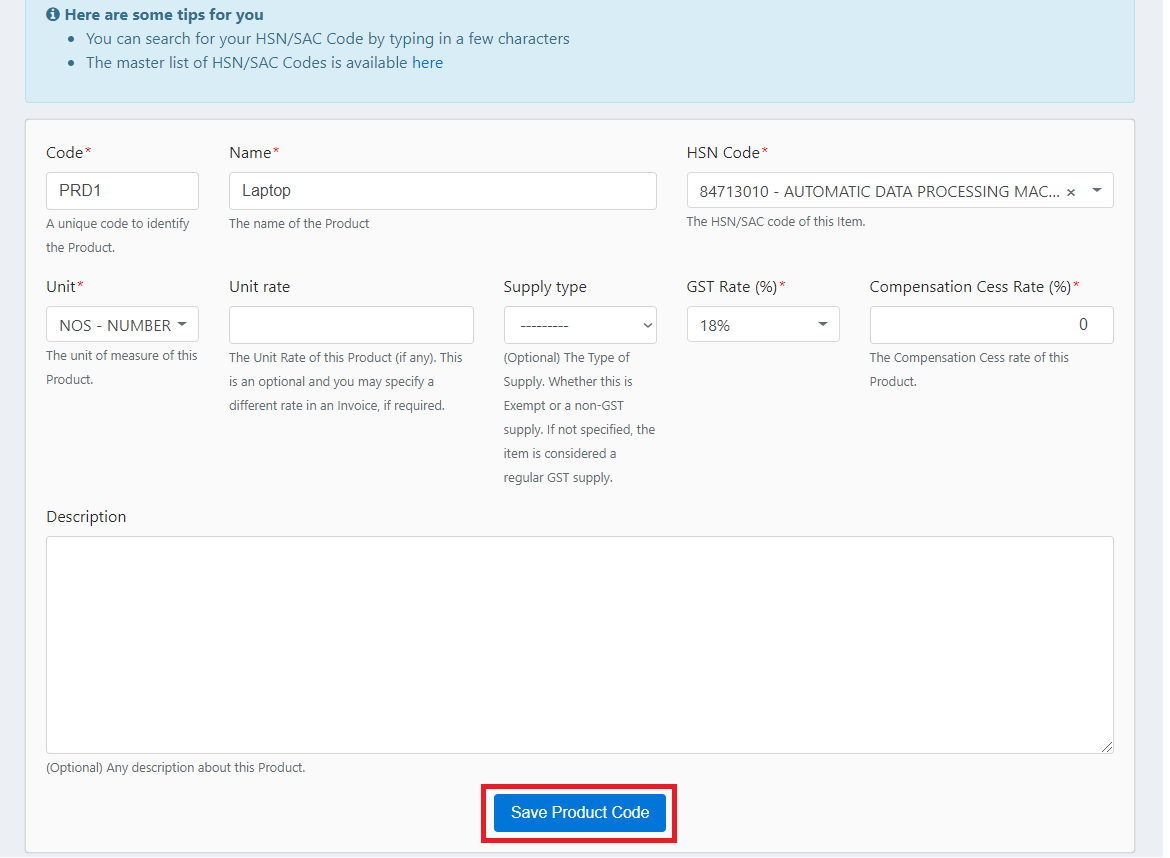 2. Create New B2B Sales Invoice
Under this step, you will create the Sales Invoice within GSTZen
Click on Sales Invoices on the GST home page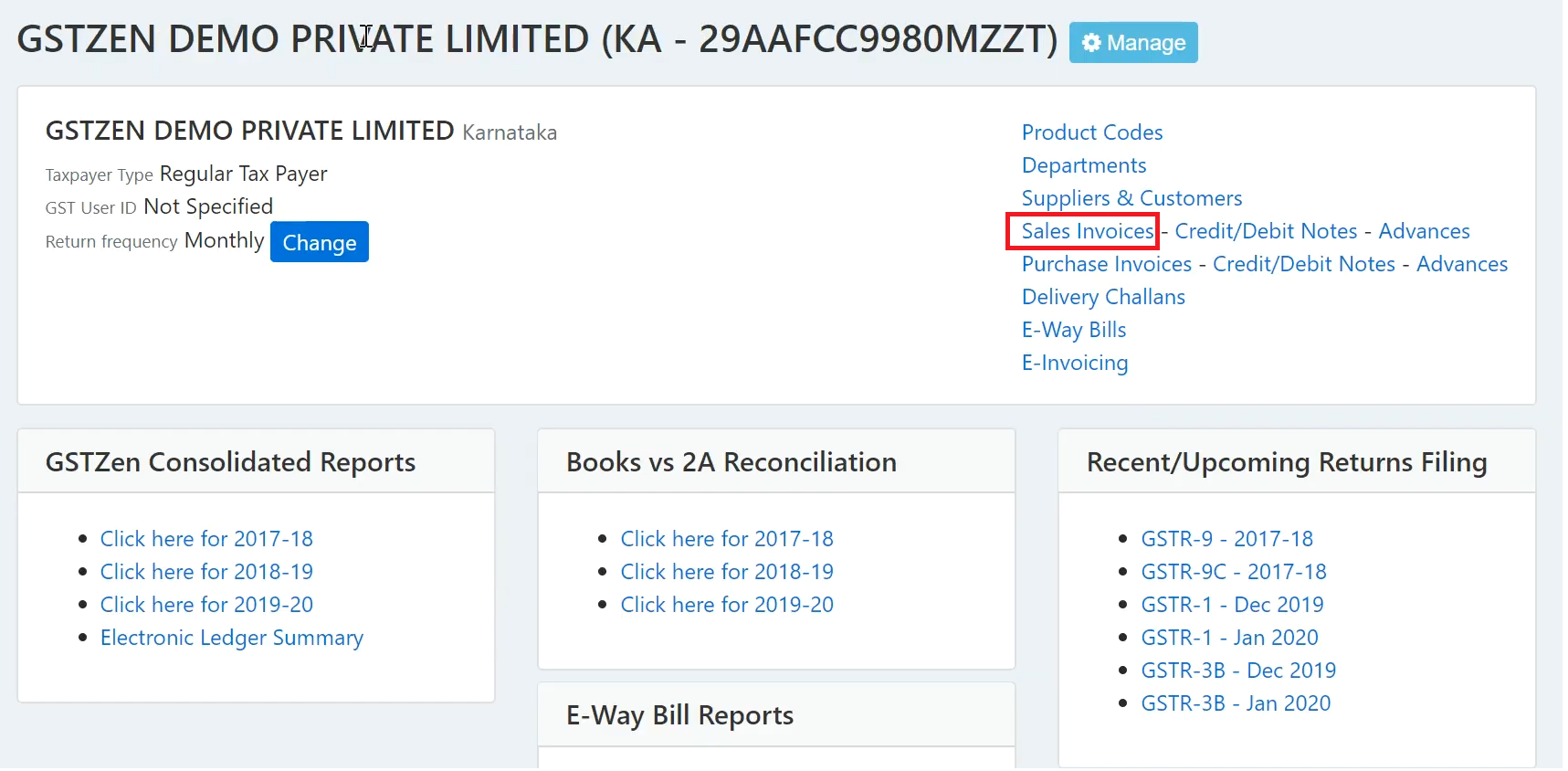 Click on New B2B Sales Invoice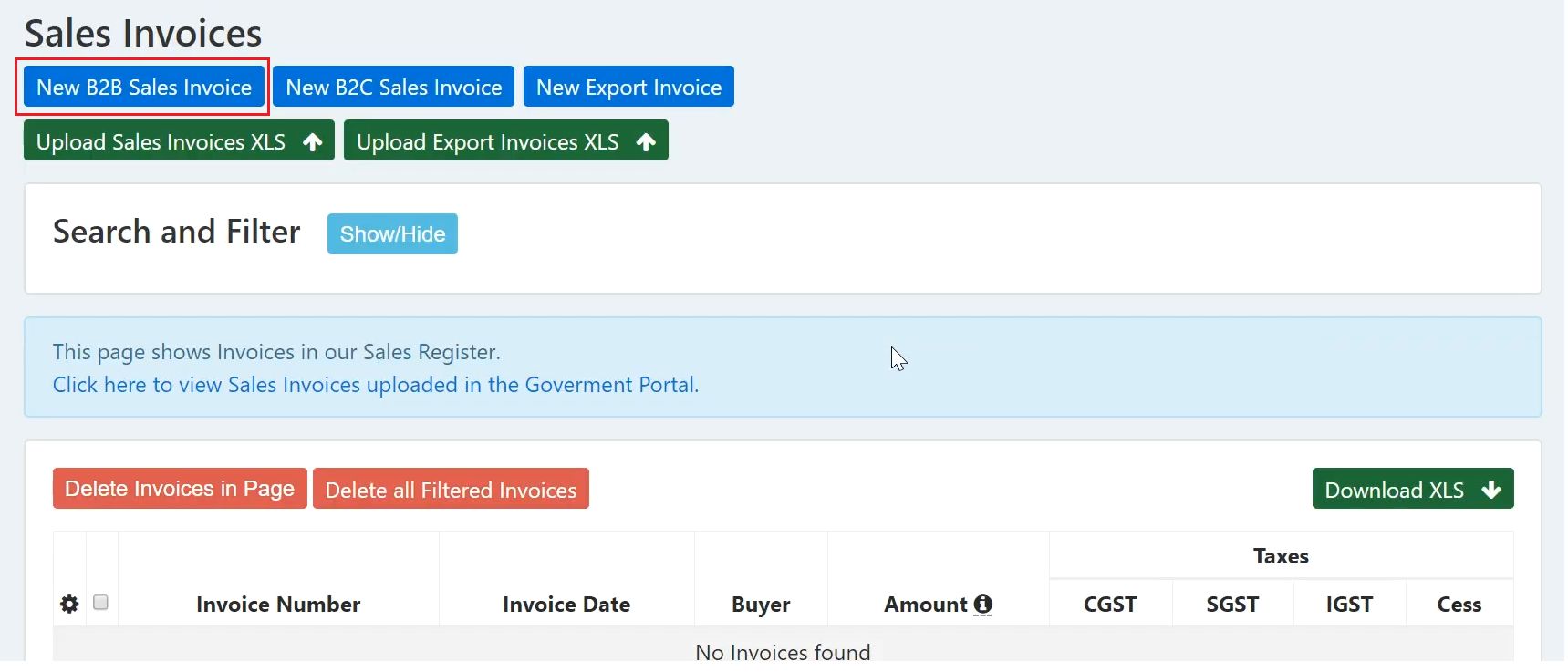 Enter the Supplier, Recipient, and Invoice Details and click on Save Invoice

Enter the Product Line Items and click on Save Line Item

Once the Line Item is saved, GSTZen creates and displays the invoice. You may now use the e-Invoice system to create e-Invoice for the sales invoice created. Click on Click here to generate E-Invoice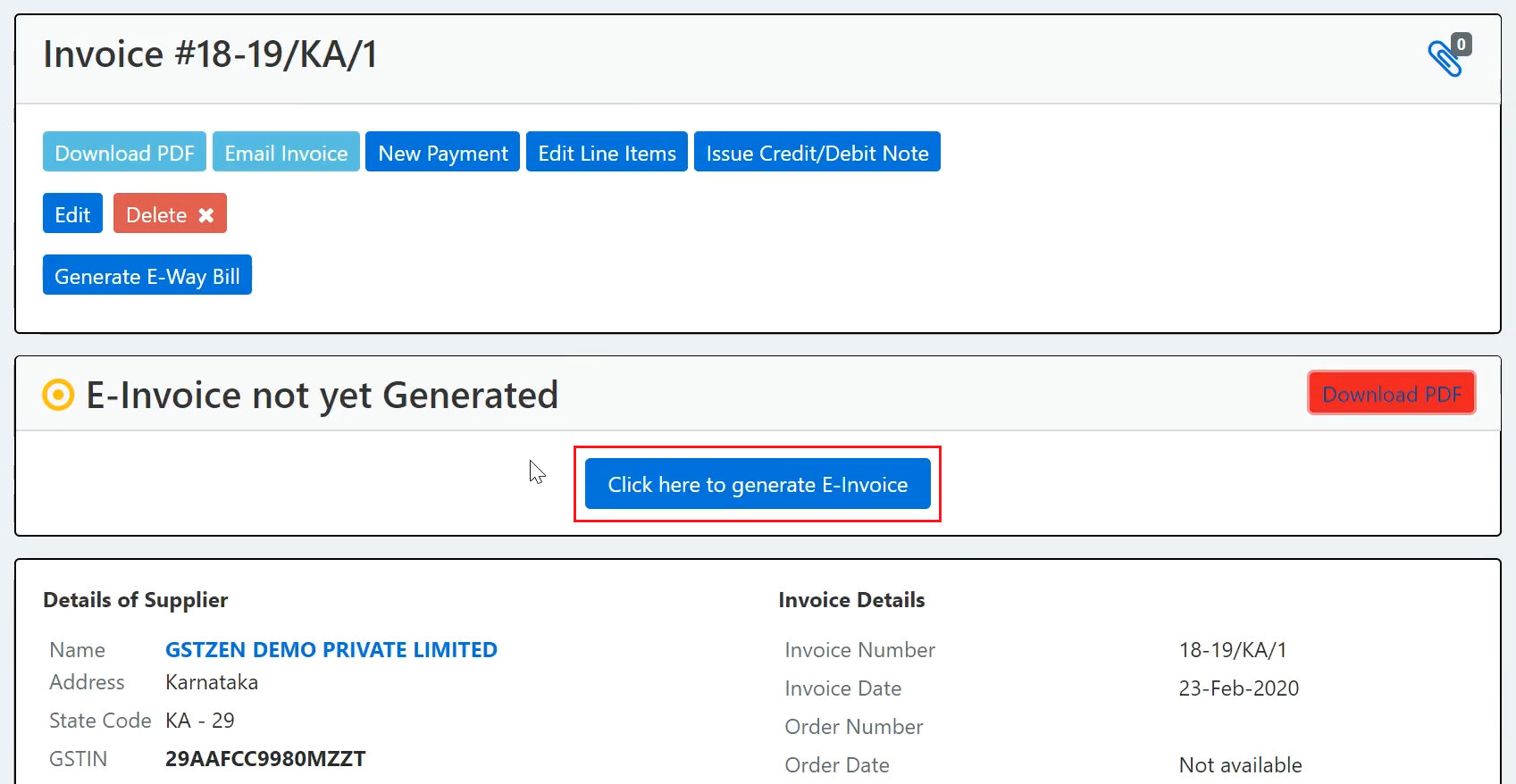 You will now need to enter your API portal login credentials. Once you enter the API Portal Username, Password, Client ID, and Secret Key, click on Login

GSTZen will login to the API portal and automatically create an E-Invoice. You may find the IRN and Acknowldgement Number in the Invoice.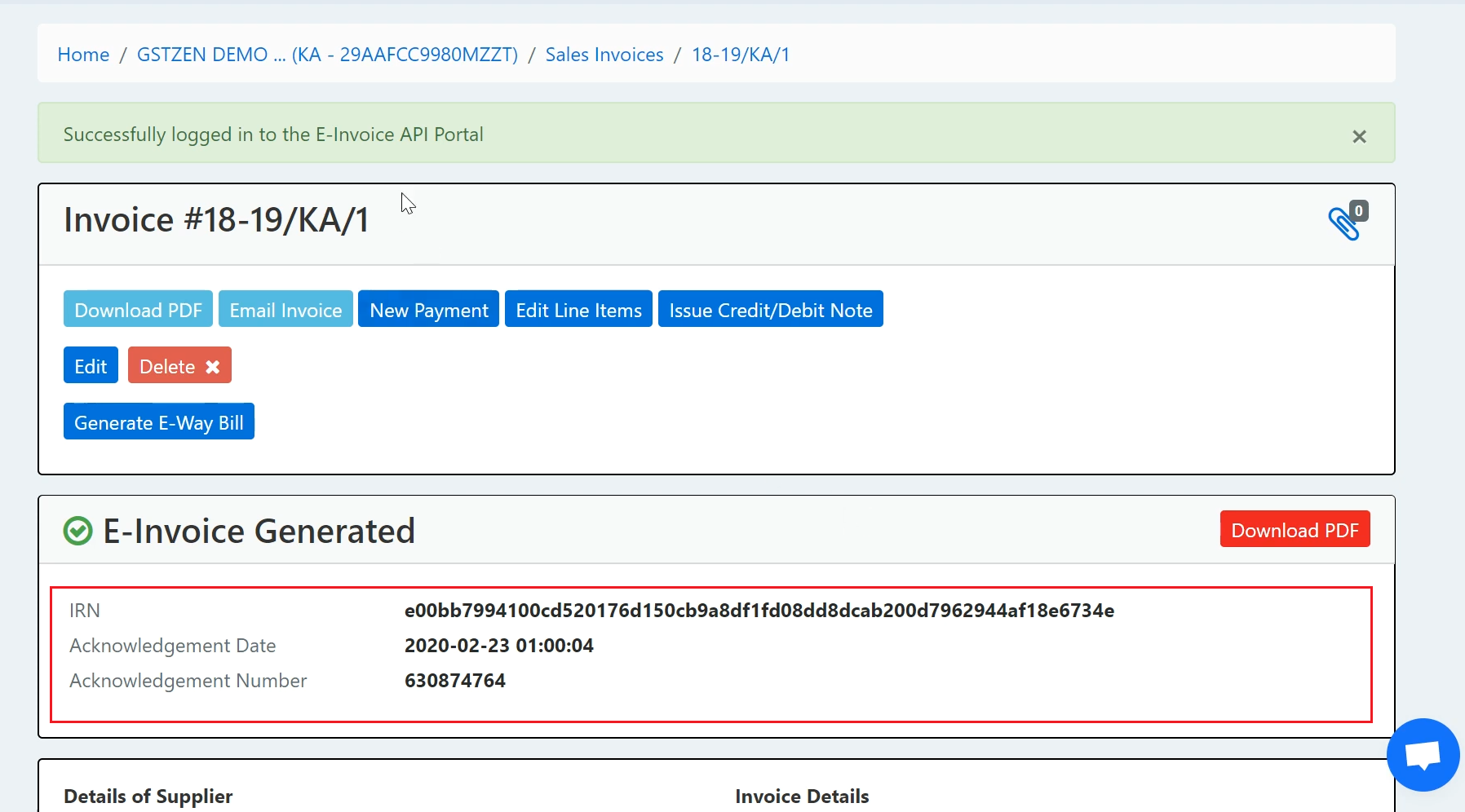 You may click on the Download PDF option to view IRN and QR code in the E-Invoice